Adventure 1 are excited to announce that Finland will joint the series for the first time in 2023 with a race hosted by Kainuun Liikunta ry (Regional Sport Association of Kainuu).
Lost in Kainuu Adventure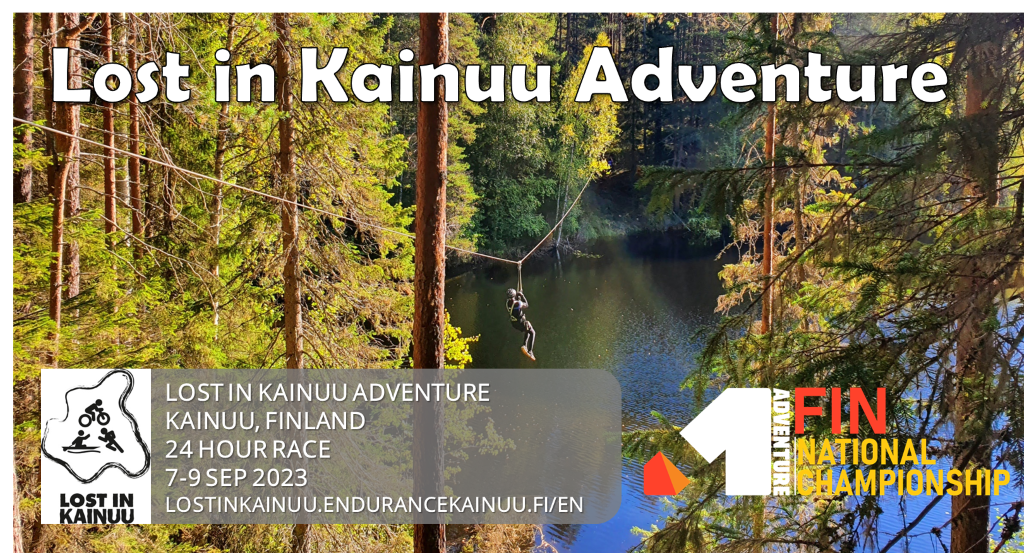 13th Lost In Kainuu Adventure Race (Finland) 7-9 September 2023 is an exciting adventure race around the magical wilderness and greatest landscapes of Kuhmo area located in Kainuu region and Northern Finland. This adventure race gathers annually about 500-700 adventure racers (amateurs to top athletes) to survive this ultimate challenge of physical and mental endurance!
In the Lost In Kainuu Adventure Race you enjoy hard, versatile and challenging endurance experience with different kinds of disciplines like MTB-biking, running, trekking, orienteering, inline skating (in AR 48 H category), canoeing (not in all categories), swimming (and some other water related tasks) and upsailing/climbing/zipline only some to mention.
First: Team YEAH
Second: Stronger Together
Third: To Be Announced Later
ADVENTURE 1 STRUCTURE – FINLAND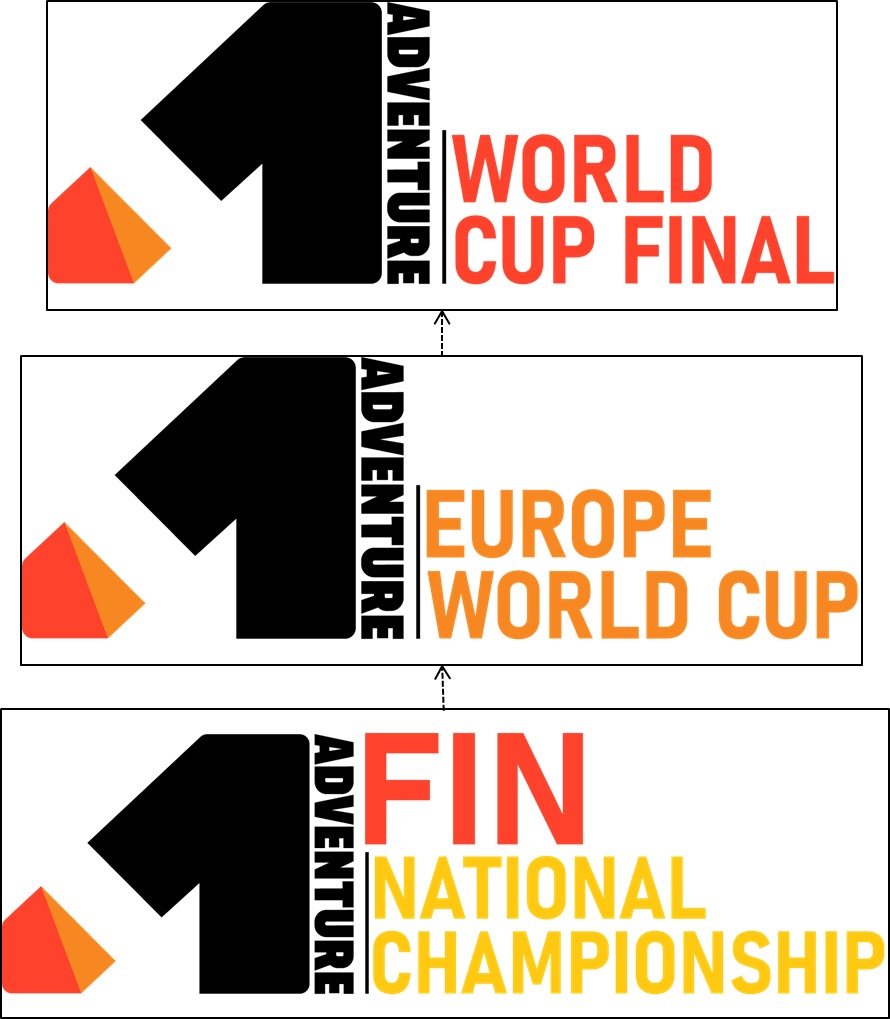 FINISH NATIONAL AR FEDERATION