Adventure 1 (A1) is an international adventure race series coordinator that supports and promotes local, national, and international athletes, events, and race directors.
A1 Adventure Racing Series events are delivered in collaboration with the national federation members of World Obstacle on all sport continents, including Africa, the Americas, Asia, Europe and Oceania.
Founded in 2017, Adventure 1 collaborates with international event producers on the A1 National Series, A1 World Cup culminating in the World Cup Final. This structure follows Olympic and international sport practices and provides a pathway for those wishing to qualify for their national team and compete at the highest level on the world stage.
A1's vision is to provide race directors, athletes, and the adventure racing community a platform to make the sport more widely accessible by lowering barriers to entry and providing a voice and representation for all stakeholders.
The A1 National Series within each country are comprised of a roster of adventure races typically 24-48 hours in length (but may run longer or shorter). Teams compete in a ranking system with each nation hosting an annual National Championship event.
The A1 World Cup Stops build upon the grassroots of the A1 National Series where teams compete for the opportunity to qualify and race at World Cup events around the globe. The A1 World Cup races are key events selected from each continent for their quality and high standards of competition. A1 races are typically 24-48 hours in length, the format allows for fast pace, more frequent racing while logistics remain accessible and cost effective.
The A1 World Cup Series culminate an annual World Cup Final. In 2022, A1 hosted the first World Cup Final in New Zealand.
A1 is sanctioned by World Obstacle (WO) as the official international adventure racing series and has been assigned GAISF Observer status. World Obstacle select events from 110 countries with national federation members based on the quality, history and reputation of the race, with all A1 World Cup events required to adhere to the World Obstacle Code of Ethics.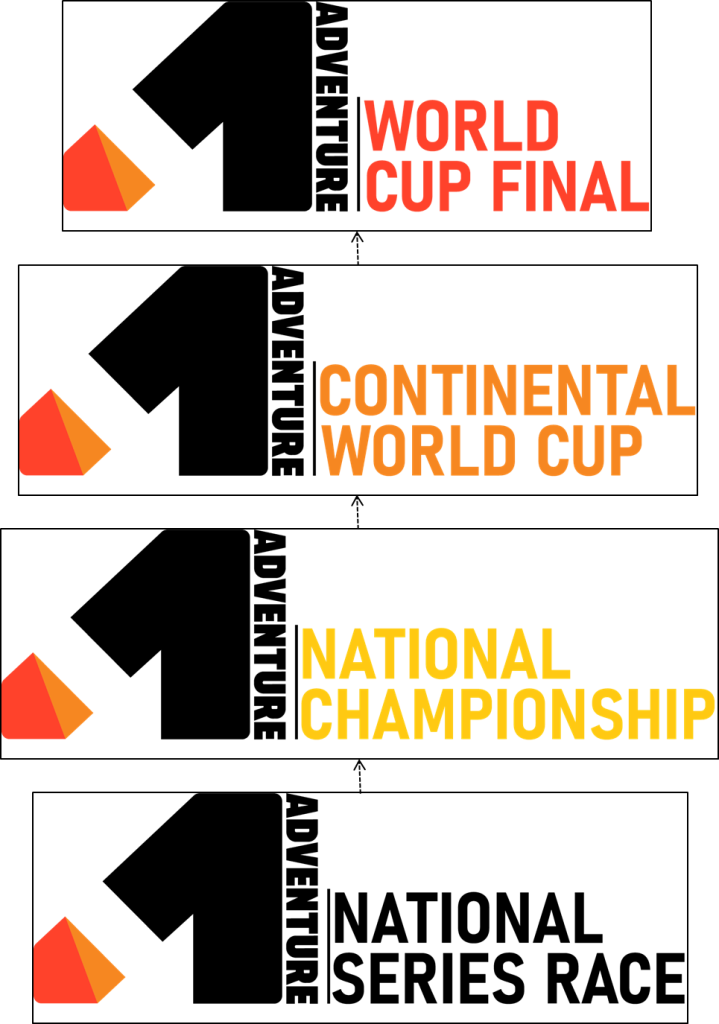 TESTIMONIAL
Read a testimonial from one A1 race director and adventure race athlete in support of inclusion of adventure racing governance under Federation Internationale de Sports D'Obstacles (FISO)/World Obstacle (WO) here.