Adventure 1 are excited to announce that Argentina will join the World Cup circuit in 2023. Experienced events management company Senda Huarpe Aventura will host three A1 events, with their spring 24 hour race doubling as the Argentina National Championships. Teams will explore the wilds of Argentina with a chance to qualify to represent their nation at the World Cup Final later in the year.
Senda Huarpe Fall Edition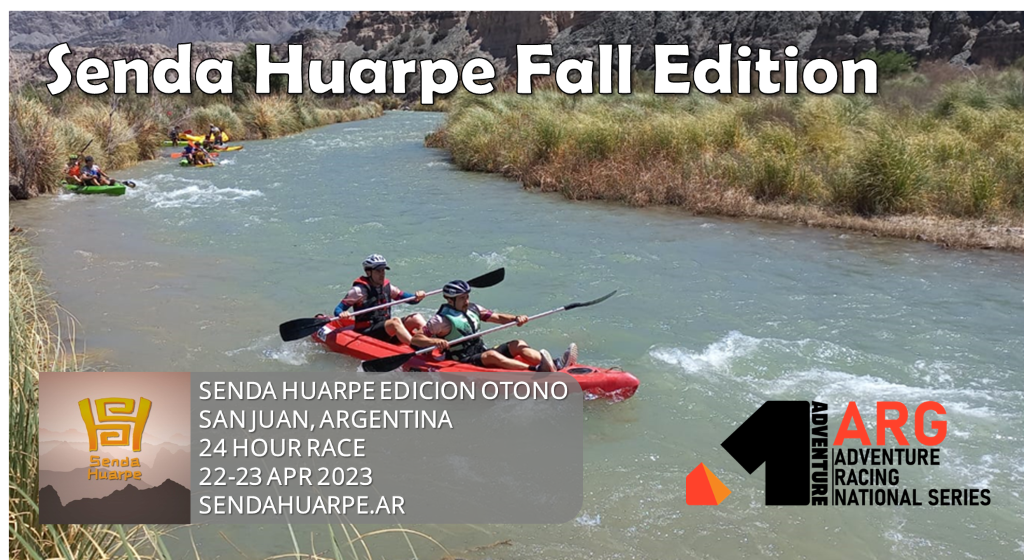 Un gran desafío que pondrá a prueba las capacidades de adaptación de los aventureros al medio natural. Mucha estrategia y un alto nivel de navegación serán necesarios para culminar una experiencia única en el corazón de la provincia de San Juan.
A great challenge that will test the adaptability of adventurers to the natural environment. A lot of strategy and a high level of navigation will be necessary to complete a unique experience in the heart of the province of San Juan.
First: Team Columbia Pirkas
Second: Team Suico Aventura
Third: San Juan Aventura Kids
Senda Huarpe Winter Edition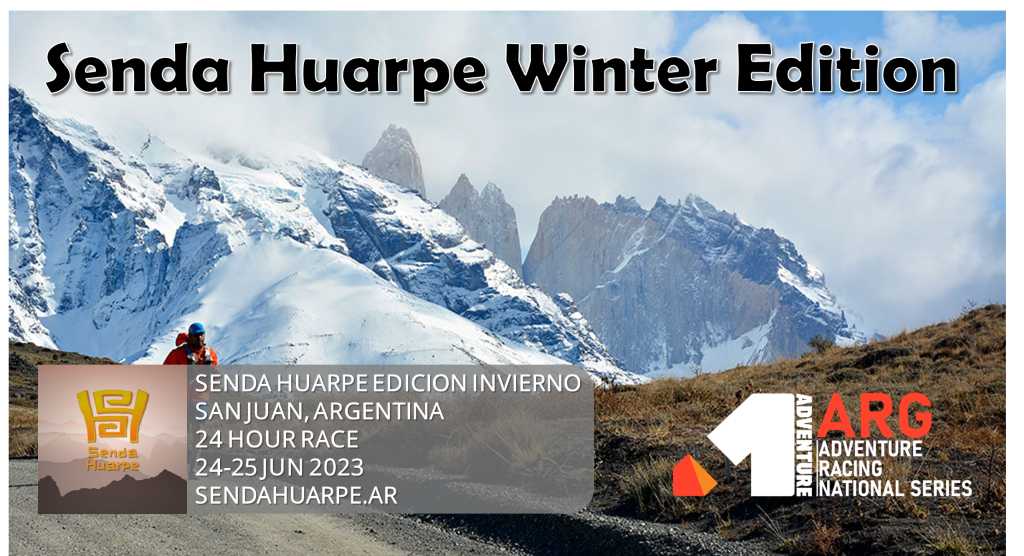 La edición Invierno se caracteriza por la rudeza del clima. Será una carrera estratégica, donde la navegación jugará un papel fundamental en el avance de los equipos.
The winter edition of Senda Huarpe is characterized by the harshness of the climate. It will be a strategic race where navigation will play a fundamental role in the progress of the teams.
First: Columbia Pirkas
Second: Suico Aventura
Third: Los Cebollitos
Senda Huarpe Spring Edition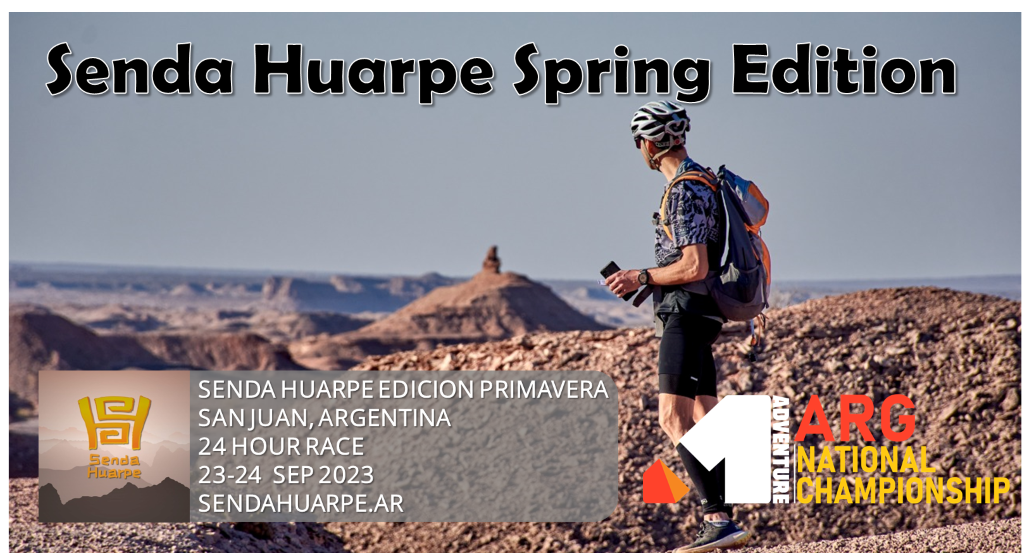 La edición primavera conjuga mucha agua con mucho desnivel. Sin dudas será la edición mas dura y competitiva porque los equipos pelean por el trono final.
The spring edition of Senda Huarpe combines a lot of water with a lot of rough terrain. It will undoubtedly be the toughest and most competitive edition because the title of Argentinian Adventure Racing National Champion.
ADVENTURE 1 STRUCTURE – ARGENTINA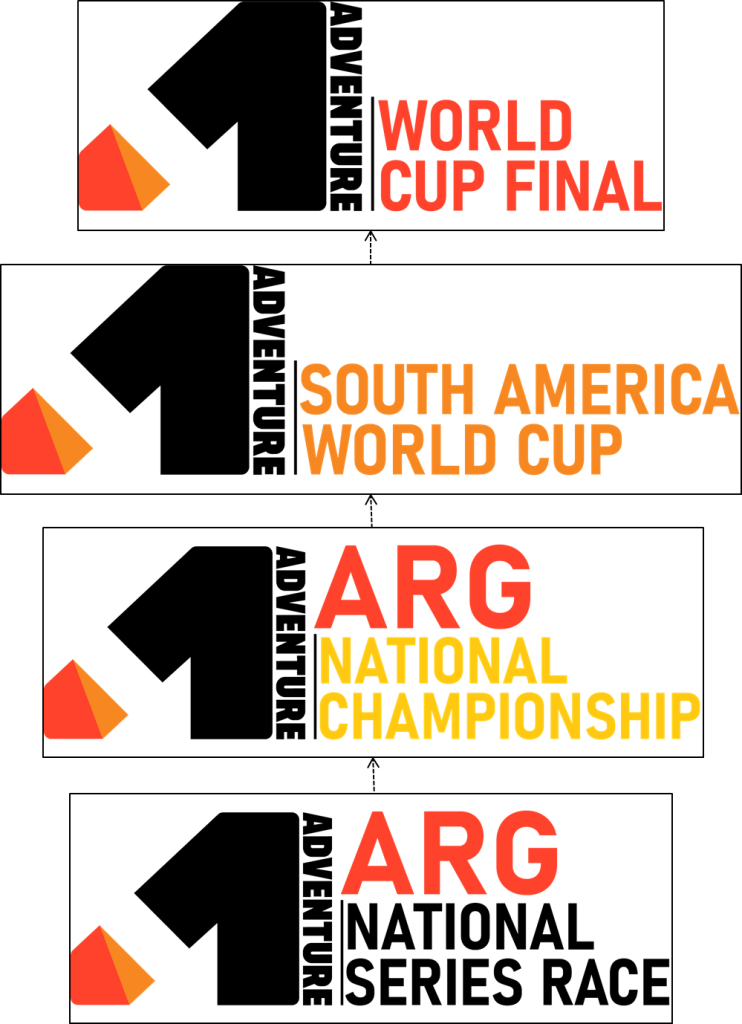 ARGENTINIAN NATIONAL AR FEDERATION