Expedition Georgia starts the 2023 A1 World Cup season
With the conclusion of the A1 World Cup Final at the True West Adventure Race in New Zealand last weekend, ARGEORGIA and Oak Mountain State Park are set to receive top adventure racing teams on December 10th for the start of the 2023 season at the first A1 World Cup USA.
ARGEORGIA has become a major part of the A1 movement in the USA by providing a National Series starting with the A1 World Cup USA.
"I'm very excited about what the future holds in adventure now that ARGEORGIA is a part of the A1 World Series of Events, and I will be working extra hard to ensure I produce the best events," said ARGEORGIA CEO Jeff Leininger.
ARGEORGIA is producing the 24-hour A1 World Cup USA and the 8-hour AR Sprint World Cup USA. Both races showcase the best adventure racing teams in the US battling for $3,000 in cash, prizes, and the coveted World Cup Champions Yellow Jersey.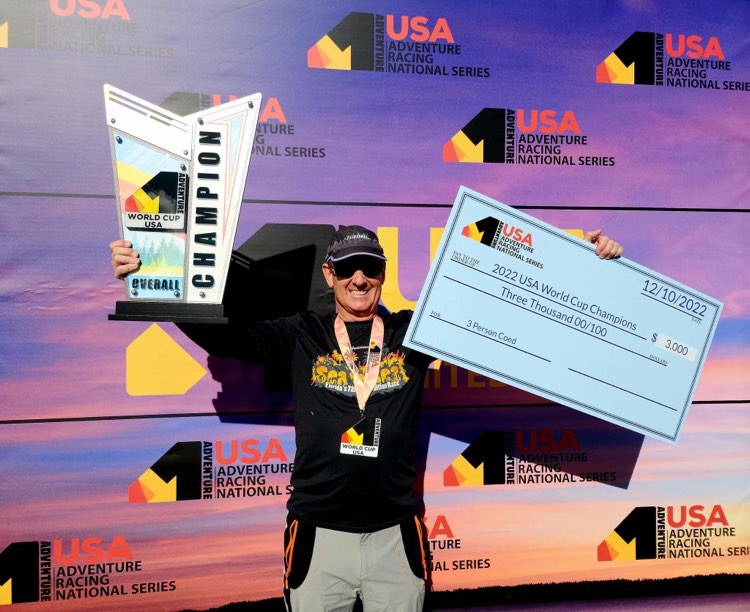 The beautiful Oak Mountain State Park in Alabama was Voted the best single-track mountain bike trails in Alabama, with surprising elevation gain and tricky navigation features. Teams will travel through this massive park, discovering deep canyons, waterfalls, rocky terrain, major cliffs, and beautiful mountain summits with views over the Alabama flatlands.
This race will test teams with eight discipline changes during the race, receiving maps for each section progressively. The course will be concealed from teams until the race starts, and the speed of transitions will be key in winning the event.
"I wanted to create a true "thinking" race with most details given out during the race, so teams must think fast and clearly before heading out on each section. Speed and brains will crown the top adventure team" added Leininger.
About AR Premier Events
AR Premier Events, the production company behind ARGeorgia.com is dedicated to bringing
adventure racers the best outdoor endurance experiences ever in the nation's most beautiful
backdrops. Our race directors and designers have 20 years of experience racing and producing
endurance events. We are best known for providing consistent, well-organized, and designed
races for solo, 2, 3, or 4 person teams coed or (same gender) categories.
About Adventure 1
Adventure 1 is the premier international adventure race producer that supports and promotes local, national, and international athletes, events, and race directors. Adventure 1 started in 2017, setting up the first Australian Adventure Racing Series and quickly expanded to become the premier national series in Australia, New Zealand, and South Africa. Adventure 1 is an approved and sanctioned event coordinator for international events of World Obstacle, the international federation providing representation for adventure, multi-sport, and obstacle athletes worldwide.
Press Contacts:
info@adventure1series.com
info@argeorgia.com